Write Comment (2 comments)
November 7, 2018
Day 34
Noon Position: 29 09S 129 21W
Course(t)/Speed(kts): SE 4-5
Wind(t/tws): NNW 6-8
Sea(t/ft): NNW 1, SE 2, S6 (big, old, dying swell)
Sky: Cumulus low and cirrus with mares tails
10ths Cloud Cover: 7
Bar(mb): 1018, falling
Cabin Temp(f): 79
Water Temp(f): 70
Relative Humidity(%): 52
Sail: All sail. #1 genoa and main rigged for a quartering breeze and #1 genoa poled to windward and sheeted way out.
Noon-to-Noon Miles Made Good (nm): 56
Miles since departure: 4409
Avg. Miles/Day: 130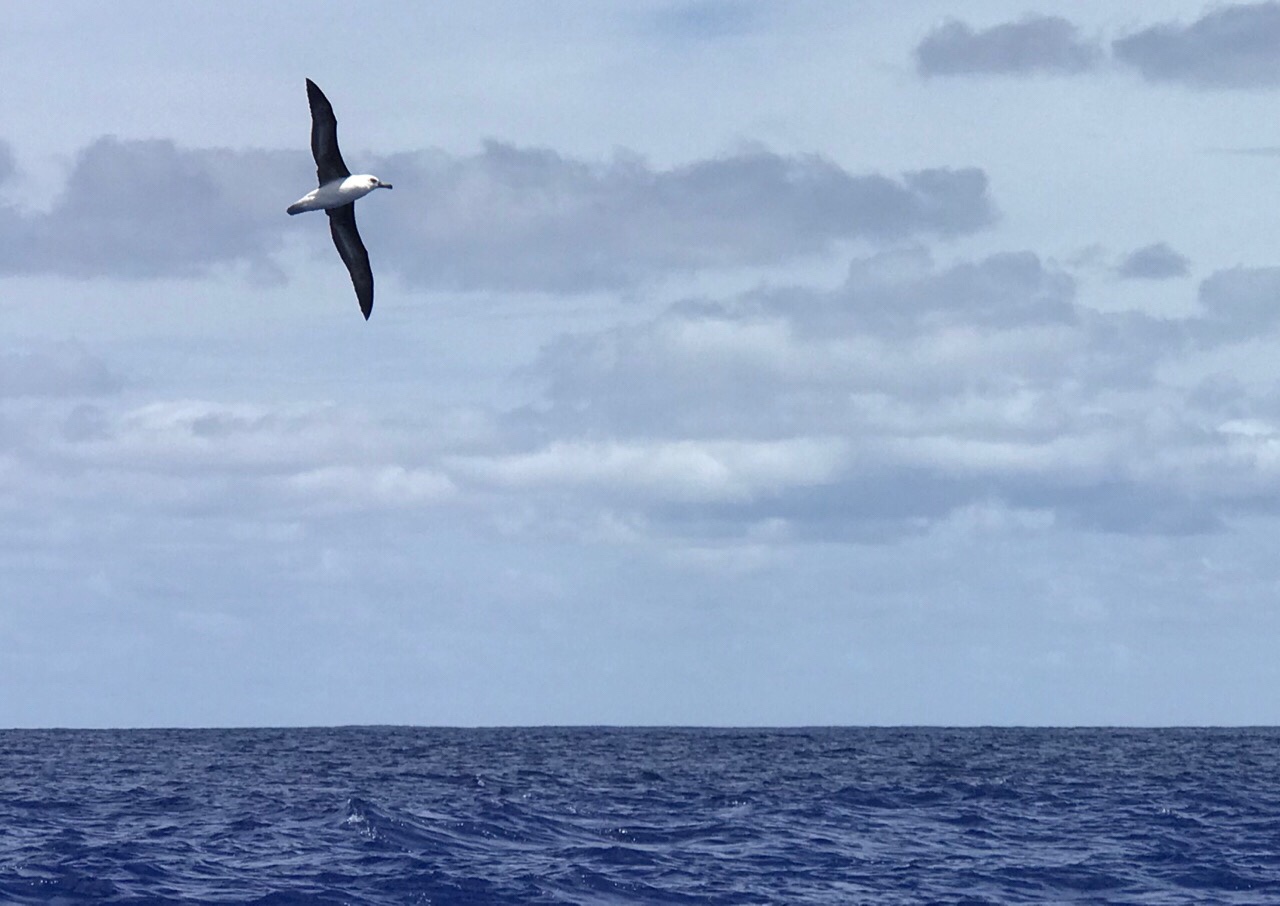 Just enough wind overnight to keep sails full and quite.
The sea ran down to nothing and that old swell from the south was too long and slow even to be noticed below. I laid down on a flat and motionless bed and slept like a man at home while Mo ghosted, her bow wave nothing but a tinkling of glass.
More of the same today. Light but steady wind from the north under a fallstreak sky. Mo happily making gentle southeasting. I poled out the working genoa after breakfast and flew three sails all day.
No time wasted. Rigged the inner forestay and flew the new storm jib just to see it. (Thanks to Robin at HOOD for getting this turned around quickly during their busiest time.) It's smaller and squatter than the old one, and thus it is more appropriate for downwind runs. But given its size, I can't see using it in anything but the worst snorter. That's fine. One conclusion I've come to regarding last year's knockdowns is that typically I need to carry more sail in the big blows.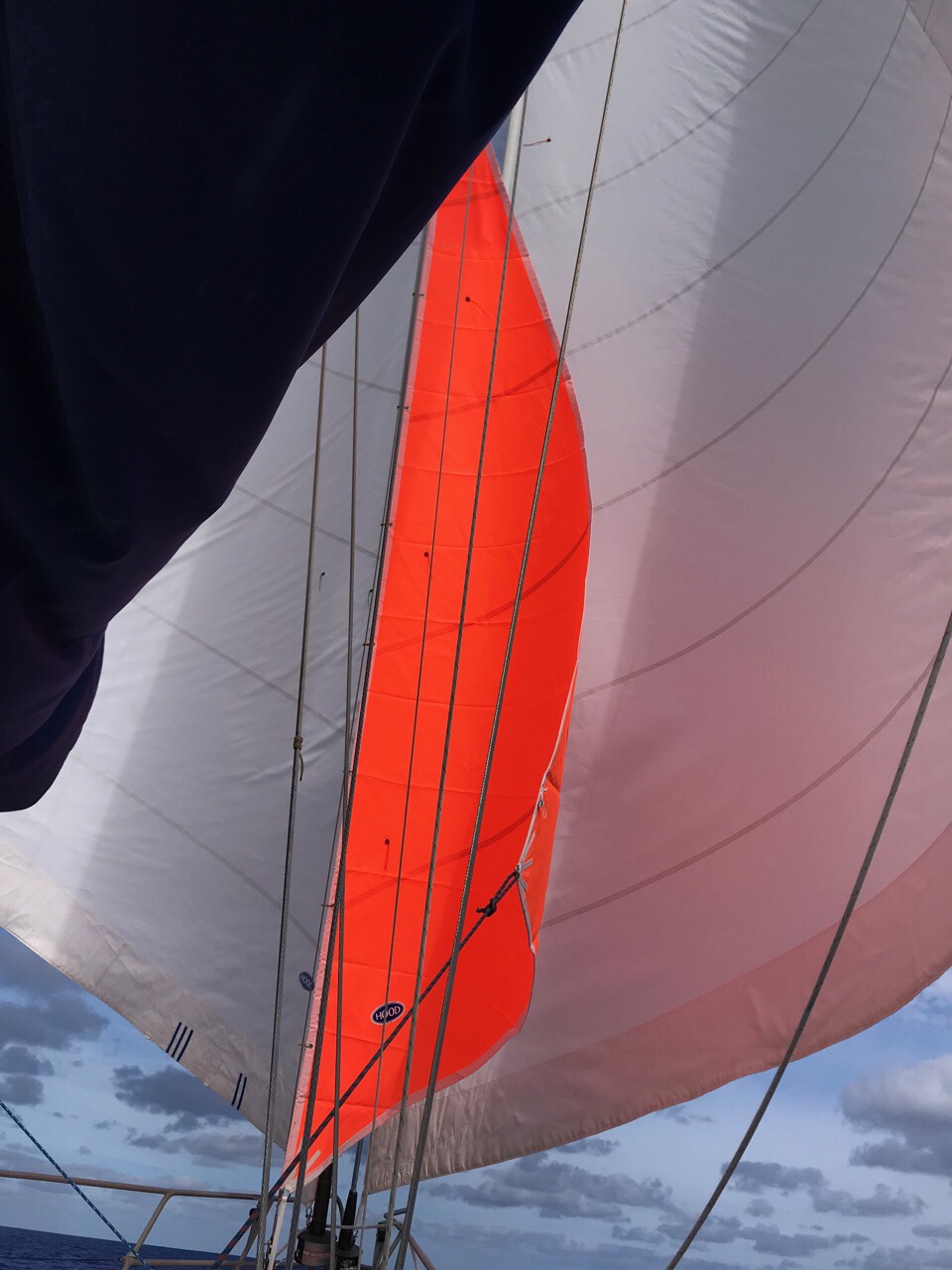 After lunch, I sealed the flue caps over the diesel cabin heater with coax tape. Water squirted down these during the knockdowns and rusted the diesel pan right through. Just a pin hole, but enough to be trouble. Had to remove the heater, disassemble, and hand to the Weld Shop at KKMI what must have been the smallest weld job ever. Plug one pin hole, please.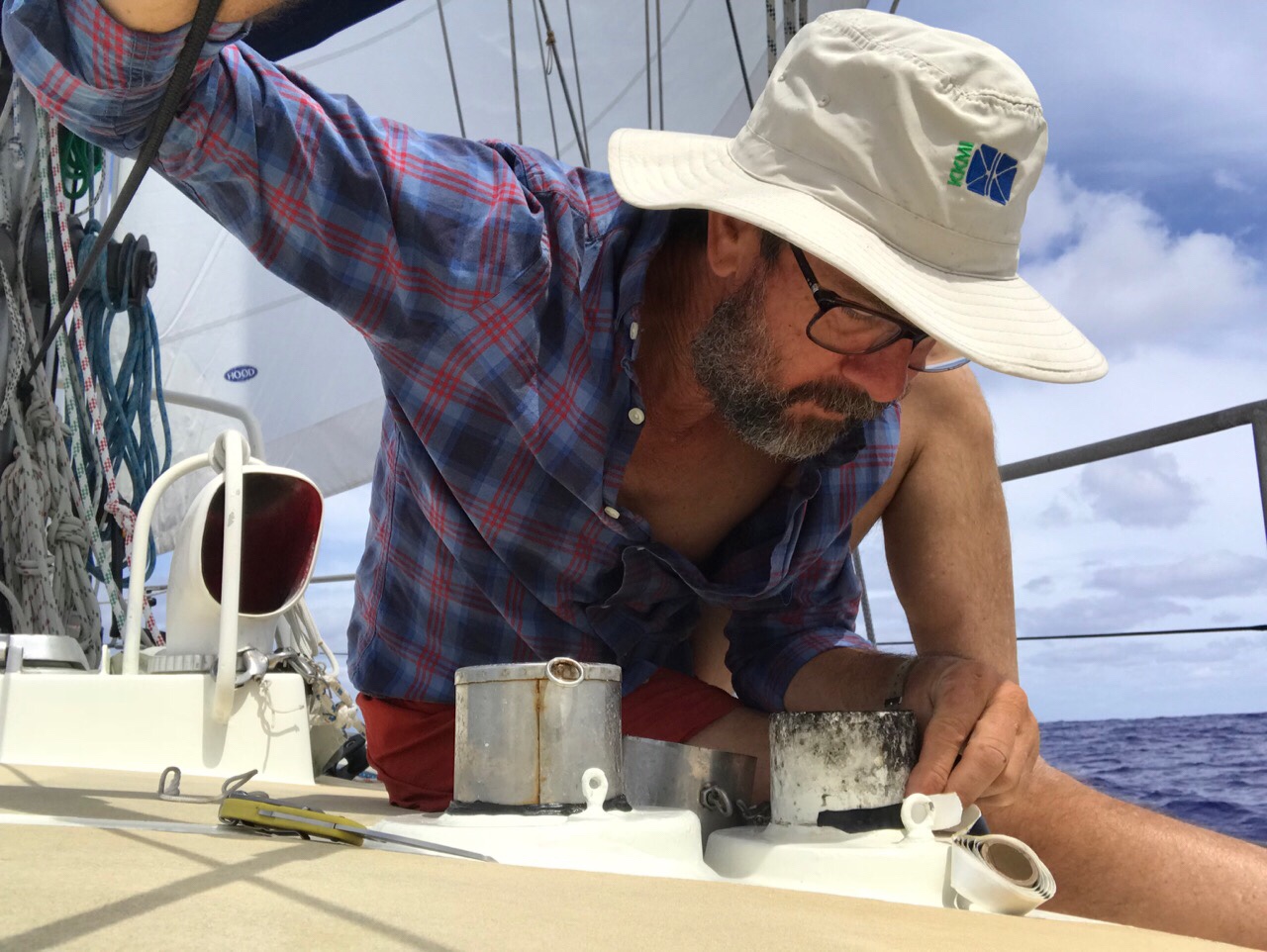 Finished removing and resealing the leaking plexiglass windows. Then did an end for end on the running back lines, whose covers are showing signs of being chewed on where they pass through the clutch.
The list is getting smaller…
In the afternoon, our first albatross, an immature black browed–a remarkable sighting and a sure sign, just as we are entering 30S.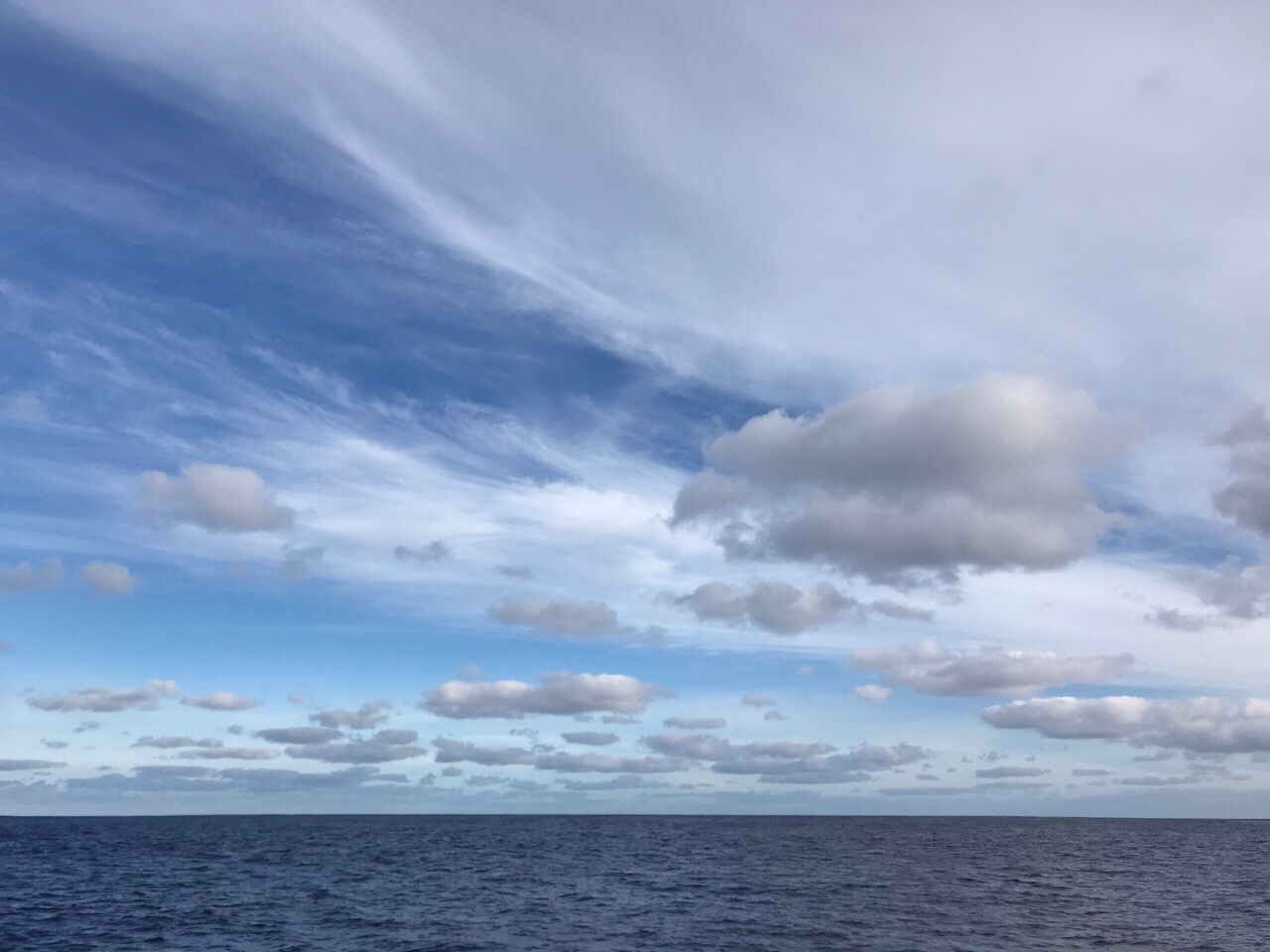 Yesterday we were visited by a tropic bird. Today, the largest flying fish I've ever seen (over a foot long) dashed away from Mo over three wave tops. Water temperature is still hovering at 70 degrees.
But the albatross says we have entered the south.